Welcome Guest, Not a member yet?
Why not sign up today and start posting on our forums.
Breakcore vs. the end times..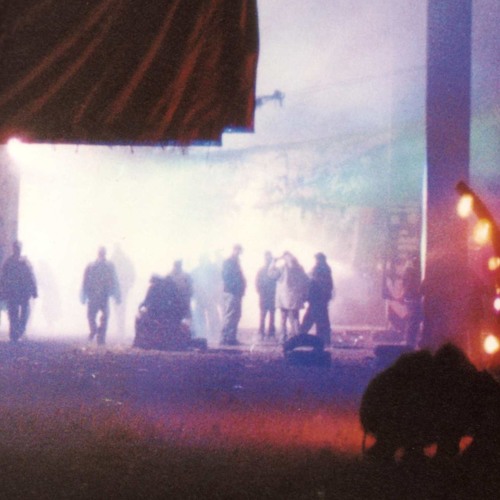 Dj Scud (Ambush Records) - "All Things Change 1997" mix 
https://soundcloud.com/dj-scud_ambush-re...hange-1997
"Cells repeat the process of degeneration and regeneration…
All things change in a dynamic environment"
(Ghost in the Shell)
"...Bloody hell, I tinkered endlessly with this mix - mainly because it's getting harder and harder to be subjective (as I got more involved in my own productions and label that year) but there're quite a few interesting notes to be made.
Influential labels like PCP were starting to fade. Dance Ecstasy, who in their heyday back in '95 put out a staggering 20 or so releases that year, slowed down to only 6 in '97 (and then one final 12" in '98). Lost/Cold Rush put out their last release (included here) and Kotzaak only two. SNS also put out their last 12" (not sure if that 7" two years later really counts? hmmm) and even the momentum of Nu Black/No U-Turn/Techstep seemed to falter? as Ed Rush defected, hooked up with Optical, switched up his sound to 'nuerofunk' and went down the wormhole before the year was out (their first 12" coming out on Planet V). But Panacea was waiting in the wings and 'Shrillstep' was already mashing it down on the Hekate sound system; that and broken beat industrial/techno was the name of the game that year (with impressive runs of releases on the likes of Laurent Ho's Uncivilized World label etc).
CF in his Praxis Newsletter 12 (Aug 1997) talked about a "new era of nuclear fission of previously seperate or even opposed 'genres'…the impure…combining elements [to make] something heterogenous and new, an attack on the petrified and poor values of the past." 

It certainly felt like that at the time!
I'll stick my hand up and admit my most glaring omission: French speedcore (but no need to mention DHR heh). I didn't collect so much of it at the time - it wasn't really my cup-of-tea anyway, but there was big momentum and development there in '97 - Dead End etc, new labels like Widerstand and old hands like Fischkopf holding it down, with Hangars Liquides just about to burst onto the scene the following year.
Not sure it'll be feasible to do a '98 mix? The diaspora is possibly too great by then and tastes too diffuse? Any suggestions/lists let me know and maybe we can blather about it like true trainspotters. Enjoy!"
- Dj Scud, October 2017
Tracklist:

pHon: Fireworks (Ript Skin)
Slab: Anoint Me With The Black Sperm Of Beleth (Loop)
Demoiselle Douce Innocence: Untitled (Anticore)
The Overlord: Master of the Universe (Future World)
Vomit: Srik'nen (Re-load)
D'Arcangelo: Kelotrene (Zero Tolerance)
Laurent Ho: Maidman (Uncivilized World)
Vomit: Narcol (Re-load)
Somatic Responses: Passage (UFO)
Lory D: Fludoiski (Sounds Never Seen)
pHon: Thrash The Rat (Ript Skin)
Somatic Responses: SIckwave (UFO)
Laura Grabb: Fixture Jig (Audio Illusion)
Tilt: Hell-E-Copter (Lost)
Dillinja: Violent Killa (Valve)
Base Force One: Welcome To Violence (Praxis)
Codename John: The Warning (Metalheadz)
DJ Scud: MTV Generation (Ambush)
Panacea: Tron (Position Chrome)
Ed Rush & Nico: Technology (No U-Turn)
Panacea: Stormbringer (Postiton Chrome)
Trace & Nico: Cells (No U-Turn)
Christoph Fringeli & DJ Pure: Dark Star (Subversion)
Dylan: Witchcraft (Droppin' Science)
Society of Unknowns: Live @ The Invisible College (Praxis)
Society of Unknowns: Transversal (Praxis)
DJ Scud: Mash The Place Up (Ambush)
Christoph Fringeli & DJ Pure: A.C. (Subversion)
Mescalinum United: Symphonies of Steel Part 3 (PCP)
Tunes omitted: 

(couldn't fit them convincigly in the mix/or don't have them anymore)
FIfth Era: Zombie Raver (Bald Not Bald You Know Bald Mix)
Amputate 01 & 02
A.D.C: The Contact EP (Uncivilized World 03)
Give Up (Ambush 03)
I haven't listened to a Snares lp in very, very long time. 
There's a new Venetian Snares lp.
I don't hate it.  
"She Began to Cry Tears of Blood Which Became Little Brick Houses When They Hit the Ground" lp, January 2018
https://venetiansnares.bandcamp.com/albu...the-ground
01. The Shriek She Made When She Died Was Erased By The Sound of Lightning -
00:00

02. He Was Shot By One Of Brian's Children Holding The Cats Hostage In A Cardboard Box -
04:11

03. They Watched Him Detonated On The Linoleum Twisting -
09:16

04. She Began To Cry Tears Of Blood Which Became Little Brick Houses When They Hit The Ground -
12:44

05. She Spoke To It Through A Clock Radio In A Dream And Woke As A Cloudburst Obliterating Her Civilization -
18:51

06. Eric And Kitty Both Die Within A Month Of Each Other, Red Stares At The Coffee Table -
22:59

07. Someone Painted A Giant Paperclip On The Sidewalk Right Where You Fell -
26:40

08. He Secretly Collected Tragedies Under The Guise Of Learning From Past Mistakes And Moving Forward -
30:45

09. He Became A Crooked Steeple In A Dusty Old Snow Globe Nobody Had Turned Over In Years -
35:11

10. Crazy Painted On Eyebrows Staring Out The Front Window Eating Hot Dog Buns -
38:53

11. He Shit Out His Own Skeleton And Wore His Floppy Flesh Like A Trench Coat -
44:05

12. Say School Bus Yellow 17 Times Then Say Your Own Name And Cry -
47:53