Welcome Guest, Not a member yet?
Why not sign up today and start posting on our forums.
Synkro... how I love thee.
anything, & everything.
boh!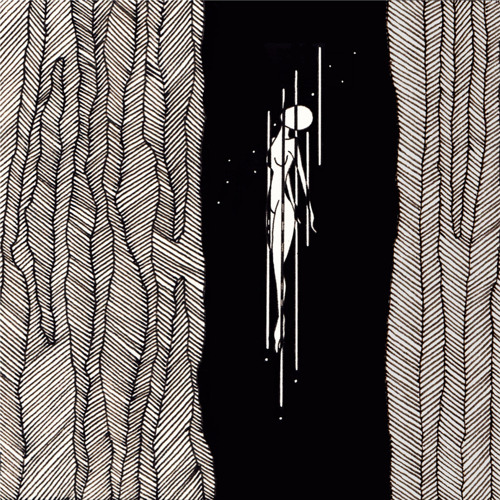 Upfront 004: Synkro
https://soundcloud.com/platform/boiler-r...ro/s-EmLva
Tracklist:
01. Synkro – Waiting Room
02. Synkro – Farewell
03. Synkro – Weakness
04. Synkro – To Be
05. Ob Yoko – Love Song (Synkro Remix)
06. Synkro – Detacbment
07. Baring Strait – The Sea God
08. Djrum – Plantain
09. Seers – Kept
10. Brambles – Arete
11. Synth Sense – Lost In Time (Synkro Remix)
12. Consequence – Long Lies
13. Bop – Blurred Memories ft. Synkro
14. Synkro – Transient
big vocal tune. ethereal as it would be.
new tune forthcoming.
nice kicks.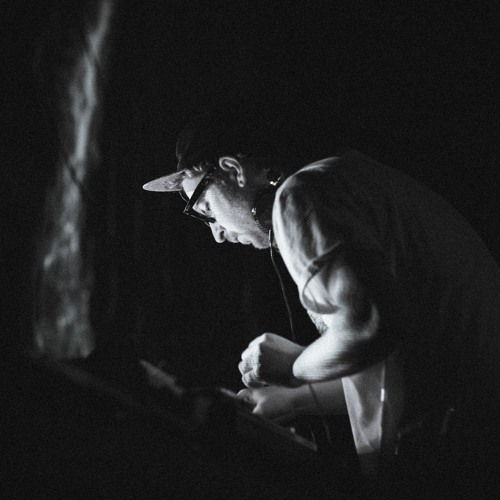 i-D Slumber Session: Synkro - January 2015
https://soundcloud.com/i-d-online-1/slum...ion-synkro
Tracklist:
Boards Of Canada - Sundown
Brambles - Half Gramme Holiday
The Haxan Cloak - Hounfour Temple
Rainforest Spiritual Enslavement - The Spirit Wore The Shoes Of The Boy
Move D - Hagel In Berin | Snowflakes in Vermont
Gigi Masin & Alessandro Monti - O.A.L.
Sad City - What I Talk About
Jon Porras - Apeiron
Djrum - What I Was Doing When I Was Doing
ASC & Synkro - Sacred Moments
Consequence - Of Uncertainty
Synkro - Midnight Sun
Gold Panda - Fifth Ave
Oneohtrix Point Never - Boring Angel
Torus - Untitled (Kid Simpl Remix)
pretty much where the atmos first appeared.
its all been great since.
https://soundcloud.com/synkro/synkro-mem...-2008-2011
https://apollorecs.lnk.to/synkro-memories
https://synkro.bandcamp.com/album/memories-2008-2011
Tracklist
1. If Only
2. Just To See Her
3. Inhale ft. Faib
4. Empty
5. Everybody Knows
6. Lost For Words
7. Look At Yourself
8. Girl
9. Presence
10. Memory
11. Departure
12. Progression
13. Summer Blues
14. Letting Go
15. Open Arms
16. Synthetic
17. 4U
18. In Transit
https://soundcloud.com/dasfilter/filter-...lectronics
Tracklist
Popol Vuh - Nachts Schnee
Dan Gibson - The Territories
Beaver & Krause - Sanctuary
K-S.H.E - Black Is The Colour Of My True Loves Hair
Willits & Sakamoto - Releasing
The Detroit Escalator Co. - Gathering Memory
Coil - Going Up
Taylor Dupree - Sleepover (Alt)
Gescom - Keynell (Autechre Mix 1)
Klaus Schulze & Pete Namlook - Phantom Heart Brother 3
John Cage - Fagjazz Study For 12 Mode Sources And 6 Additions (Remixed By Terre Thaemlitz)
Brian Eno - Inland Sea
Yasume - Sing The Noises
Oneohtrix Point Never - Physical Memories
I listened to this again this past week.  bigs.
01. [
0:00:35
] - Synkro - Overture [Apollo]
02. [
0:04:15
] - Sam KDC - Symbol #8.3 [Auxiliary]
03. [
0:07:00
] - ??? - ???
04. [
0:12:10
] - Sam KDC - Symbol #3.1 [Auxiliary]
05. [
0:17:20
] - Djrum - Dam (Felix K Reinterpretation) [2nd Drop]
06. [
0:19:20
] - Seefeel - Tied [Warp Records]
07. [
0:23:27
] - Indigo - Tethys [Samurai Horo]
08. [
0:26:30
] - Djrum - What I Was Doing When I Was Doing What I as Doing [Samurai - Red Seal]
09. [
0:30:20
] - Dan HabarNam - Sistem Nelimitat [Exit Records]
10. [
0:32:25
] - Synkro - Shoreline (feat. Robert Manos) [Apollo]
11. [
0:37:05
] - Method One - Symbol #5.3 [Auxiliary]
12. [
0:42:05
] - AnD - Abstrt [Hidden Hawaii LTD]
13. [
0:44:15
] - Bop - Ataraxia [Med School]
14. [
0:46:30
] - Synkro - Midnight Sun [Apollo]
15. [
0:51:05
] - ??? - ???
16. [
0:53:30
] - ??? - ???
17. [
0:56:20
] - Dbridge - Module Eight [Pleasure District / Exit]
18. [
0:58:20
] - Kid Drama - Azure Pt. 1 [CNVX]
19. [
1:10:15
] - Synkro - Changes [Apollo]
20. [
1:05:30
] - Heart Drive - Empathy Reboot [Pleasure District]
21. [
1:08:30
] - ??? - ???
22. [
1:11:10
] - Kid Drama - Auto State Of Mind [CNVX]
23. [
1:14:20
] - Synkro - Broken Promise [Apollo]
24. [
1:17:55
] - Mikarma - Initiator [CNVX]
R&S Records - RSMIX015 - Synkro
https://soundcloud.com/r-srecords/rsmix015-synkro
Tracklist
Black Narcissus - Till The Rains Break
Desolate - Tyroshi
The Volta Laboratory Associates - 287701_2ndhalf
Synkro - Automatic Response
Com Truise - Isostasy
Paul Blackford - Light Years
Synkro - Vanishing Point
Overlook - Travelling Without Moving
Chromatics - Broken Mirrors
Boards Of Canada - You Could Feel The Sky
Neozaïre - Departed, Gone and Lost
Danny Wolfers - Scenic Highway System
Marenn Sukie - Until Such Time
Mark Isham - Sympathy and Acknowledgement
Synkro - Hand In Hand
Satoshi & Makoto - Chuchotement
Andy Stott - Expecting
Synkro - Red Sky
Aleksi Perälä - The Field